If you have any small business owner friends (aside from me, of course). or you're a small business owner yourself - then you know that our days consist of running around in circles putting out fires and starting them simultaneously. 
And even if you're not a small business owner, there is always constant pressure to make everyone happy and jolly and all those other things. So let's talk about taking care of ourselves and grabbing some self love reminders to help breathe in the good vibes and exhale the bullshit.
Here is a simple and beautiful reminder on the daily to help keep you grounded and hold on to your warm and fuzzy feelings as if you just finished your yoga class all day long. You can choose between amethyst, citrine and quartz to personalize this style to suit your needs.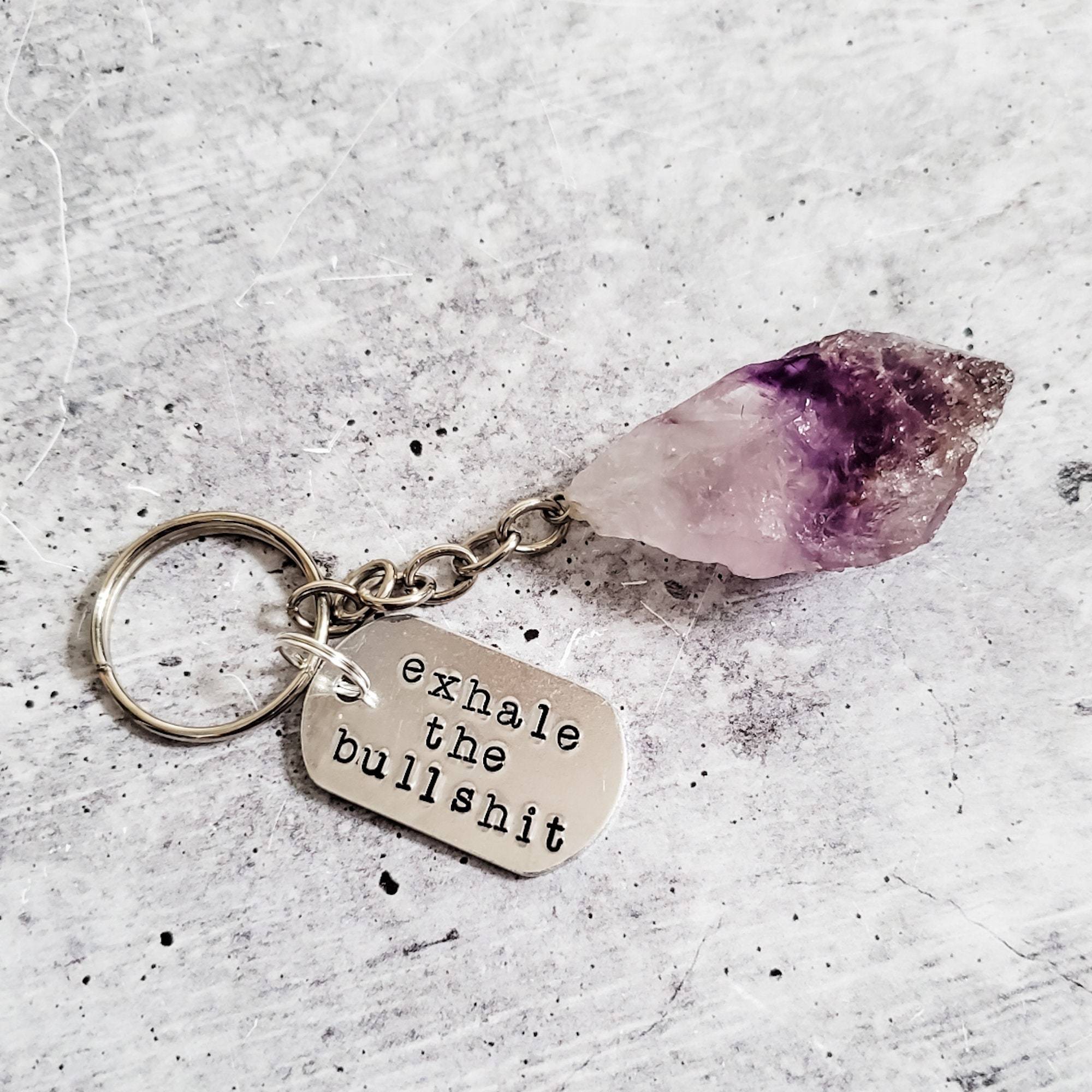 Sometimes, a little reminder as we are getting dressed in the morning can help us remember that whatever is going on in our lives, it will pass. This gorgeous pewter ring dish will be there to let you know that everything is a phase as you put on your metal armor for your work day.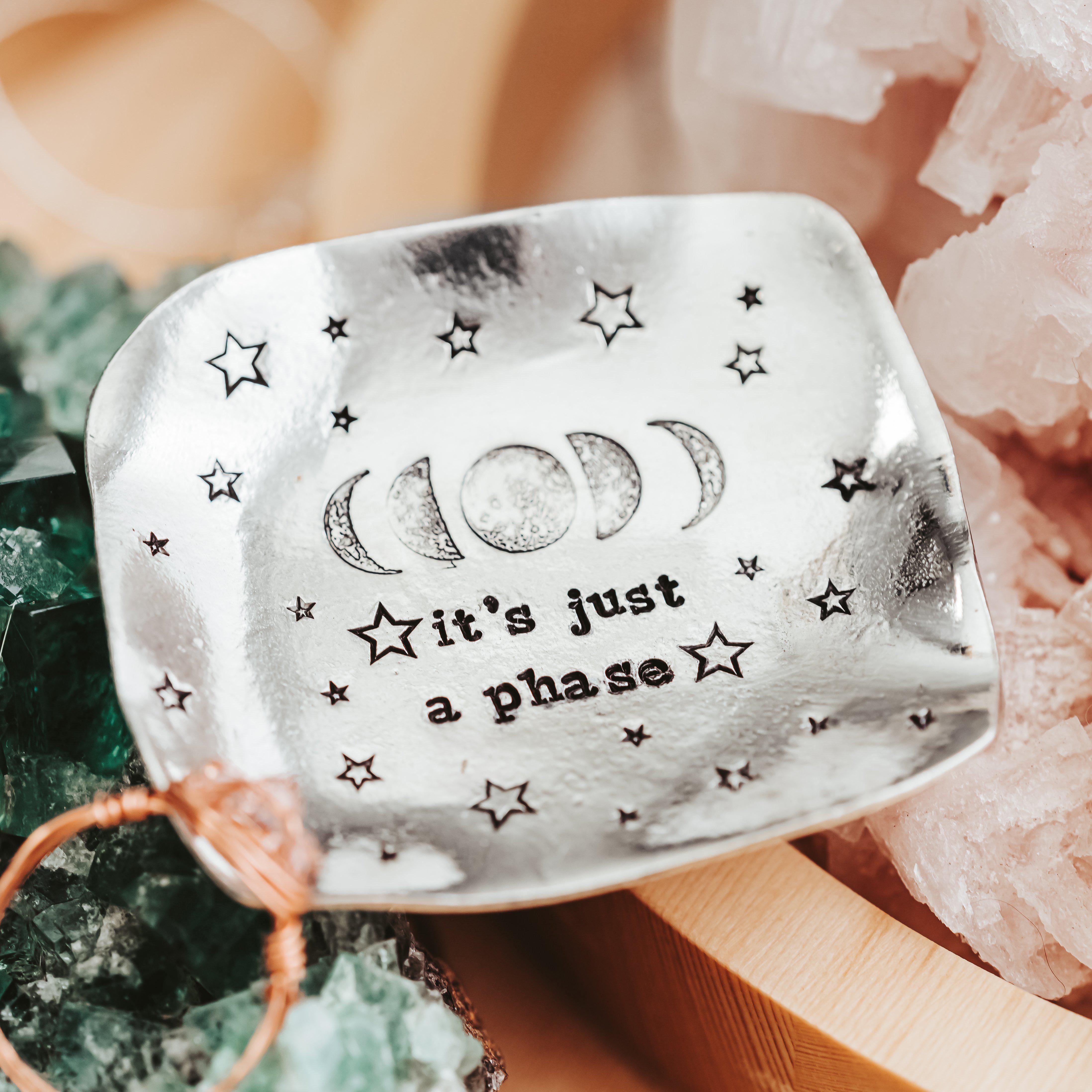 If you need a little motivation when you are out and about and don't want the daytime drearies to get to you - this SEAS THE DAY tote bag organizer (I know, I'm all about the puns) can be personalized with your hometown on it  - not just mine!!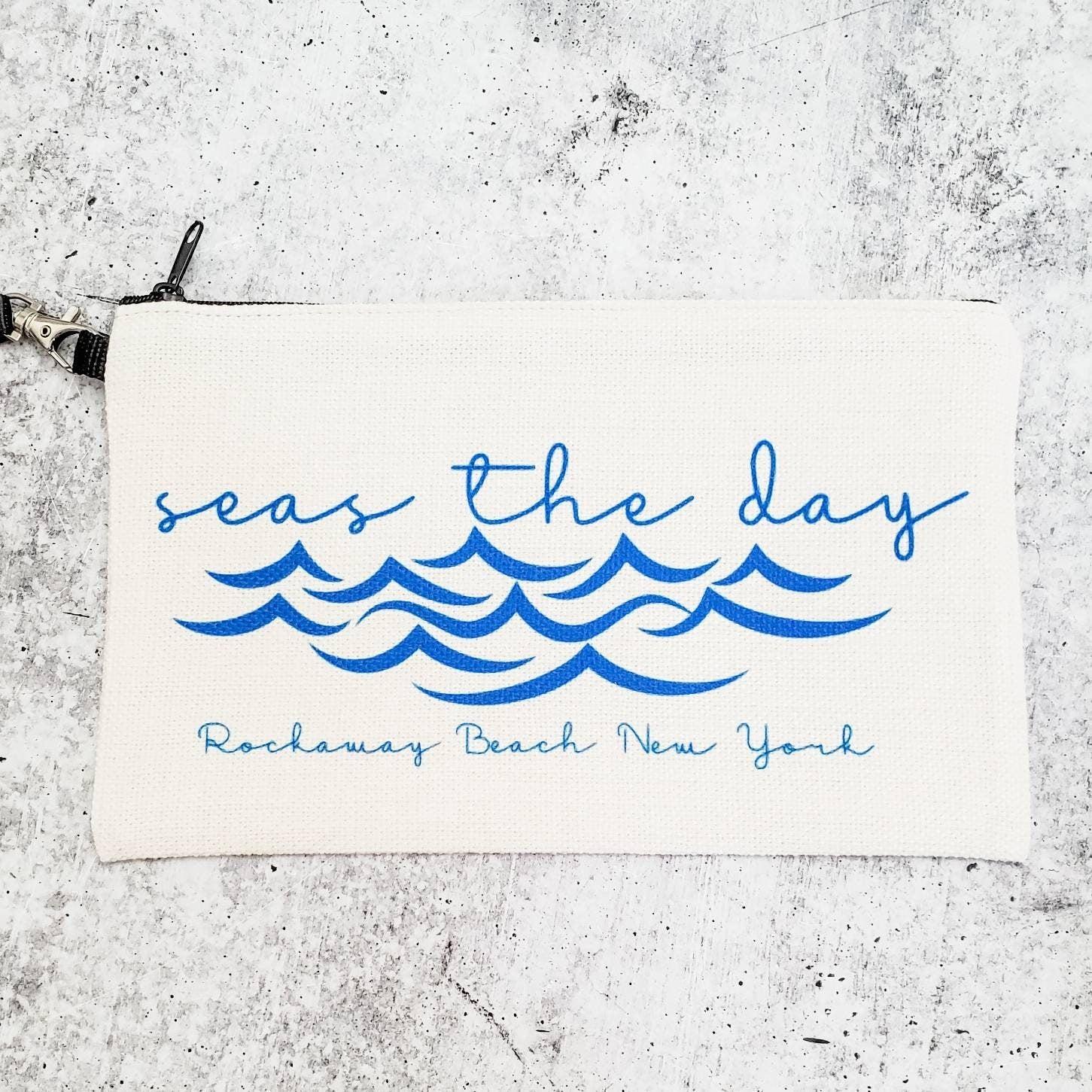 When I was in high school, I snagged my mom's worry beads from her hippie days and carried them everywhere in my super duper low rise ultra flare jeans' pocket.  Now, I make these perfect little pocket rocks that can literally say anything you want them to. They are cool, smooth and discreet for palming at even the most intense meeting or scary move.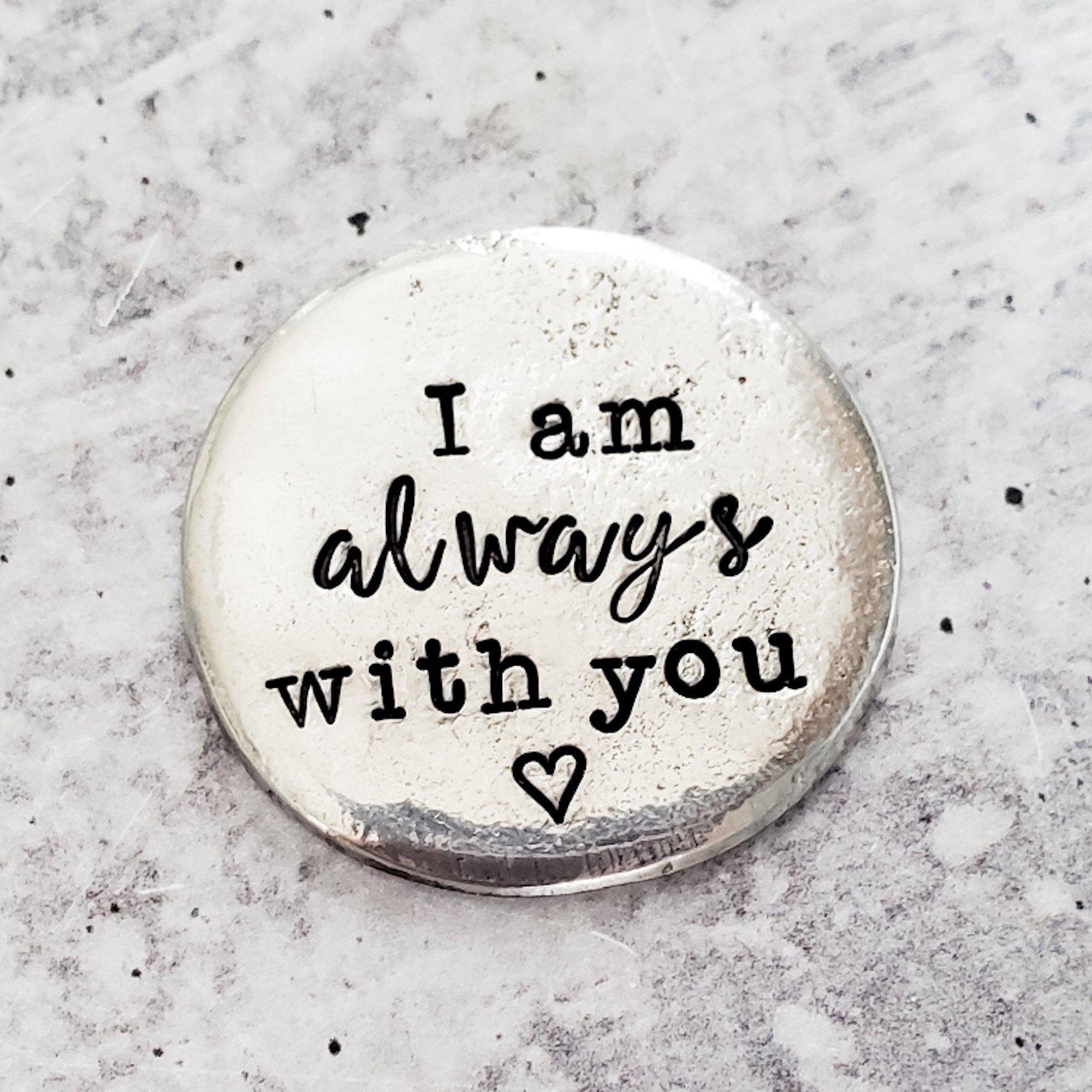 Stay cool, baby.