If you don't like the F word...
(no, not fall - the other F word) then you might as well stop reading because I'm not bleeping it out after this line.
The holidays are coming and it's an exciting, fun and anxiety-producing time for gift giving. This leads a lot of us to feel pretty fucking exhausted and frankly, like we've given our last fuck. But don't worry - I've got enough fucks for you to give everyone in your whole family funny gifts for the holidays.
You can feel free to search "fuck" on my site. You come back with 49 results  - and I'm pretty sure that's not comprehensive but rather items that have the actual word fuck in the title.  I'll link a few of my best sellers here to save you some time and give you some fun ideas to get everyone on your list the best fucking gift ever. 
 This classic brass keychain is a fan favorite  - I probably hand stamp about 30 of these babies A WEEK - and you can personalize the tiny tag with an initial if you want to forego the middle finger for a custom touch. I mean, come on - who doesn't love a keychain with their initial on it?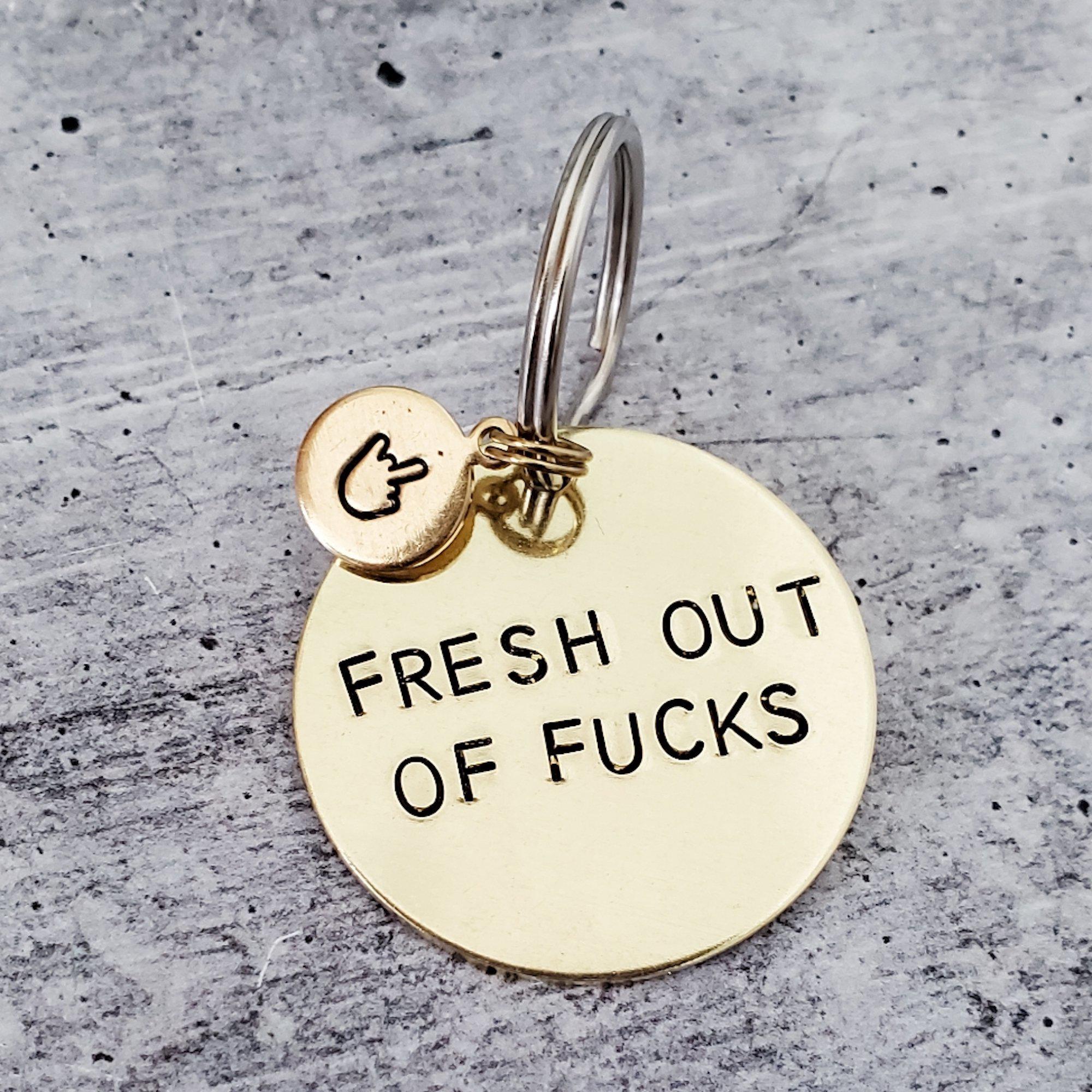 Another best seller this season is this 90s style flat top ring. It's gold plated brass and makes a statement without saying a word. It comes in whole sizes from 5-9 and is also customizable if you would rather some other fuckish saying. But beware, you might feel like punching something with this boss on your fingers. Don't say I didn't warn you!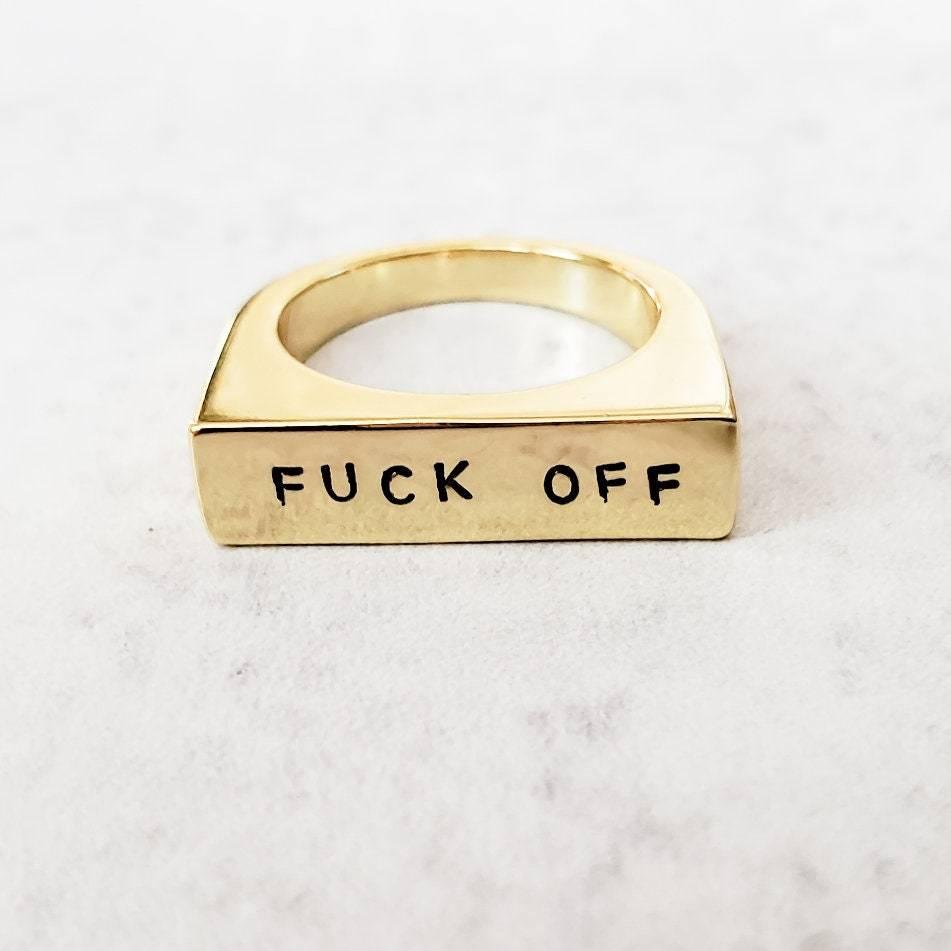 If you want to get a little more fancy and a little less in your face, this disc necklace in sterling silver, 14k gold filled or 14k rose gold filled is perfect for just a little bit of somethin somethin without actually saying FUCK YOU to your boss (because we know you want to). You can customize your chain length to fit perfectly and even add on a second initial tag if you really want to.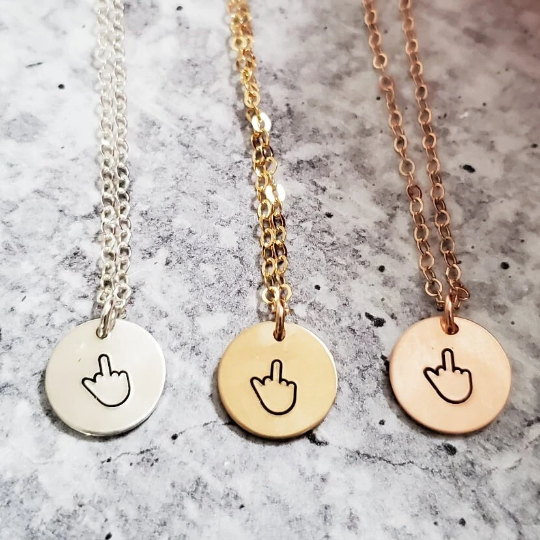 I don't know who carries enough cash to justify using a money clip - but I sell them by the dozens so it's either a great gift or I'm the only adult who carries around 3 crumpled up singles in my wallet. Am I? Either way, this FUCK IT money clip is super fun for your dude who loves to make it rain. And here's a fun fact - my husband Steve is actually in charge of money clips here. I stamp them and he bends them. There is currently a tray with about 50 stamped money clips and a tool with Steve's name on it.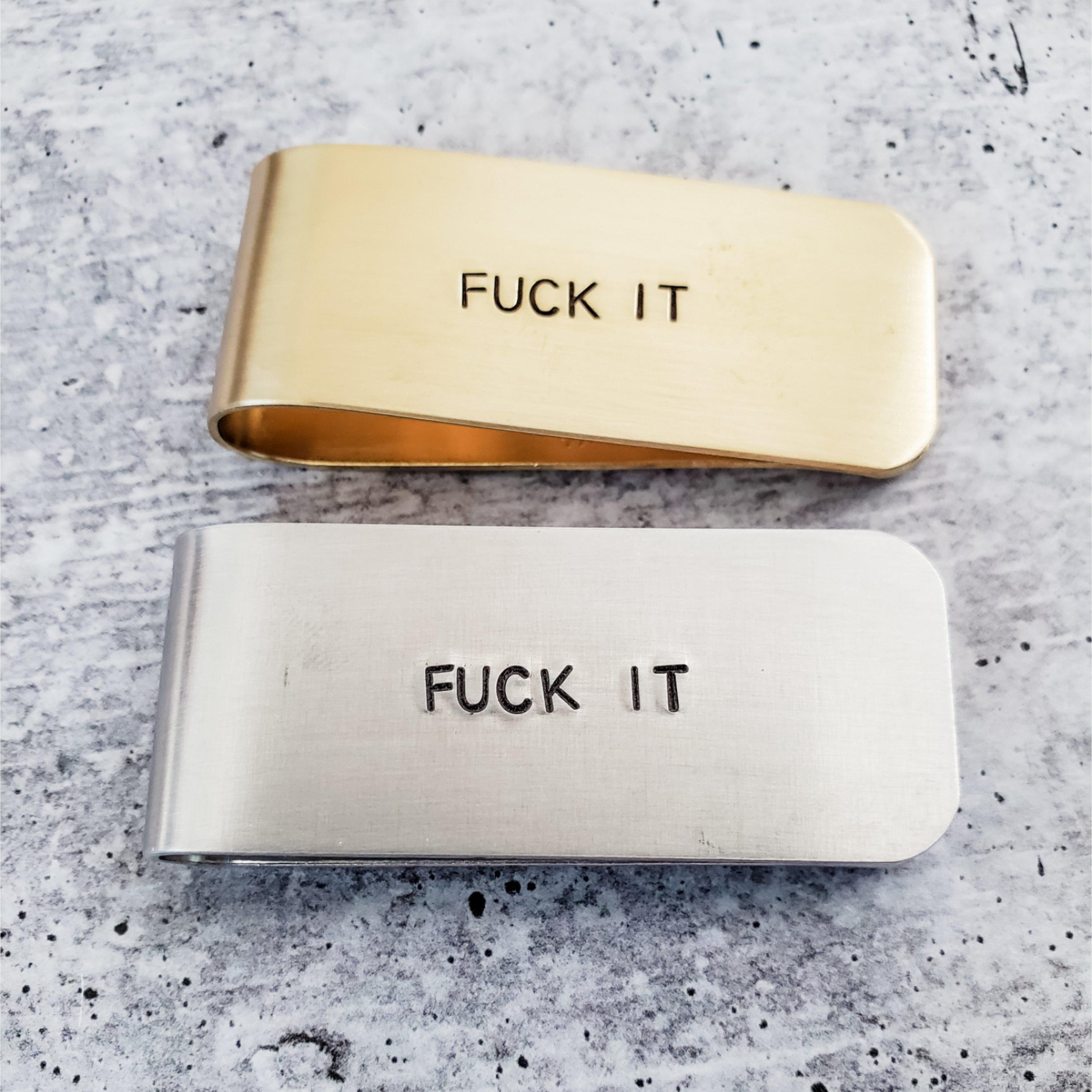 And lastly, I'll include something for your little one. Nooo, I'm not putting your beautiful infant in fucks. I have some boundaries, ok? But this onesie or tee shirt is sure to give adults a giggle after they take it in, and your little one will love the cute duckies on it.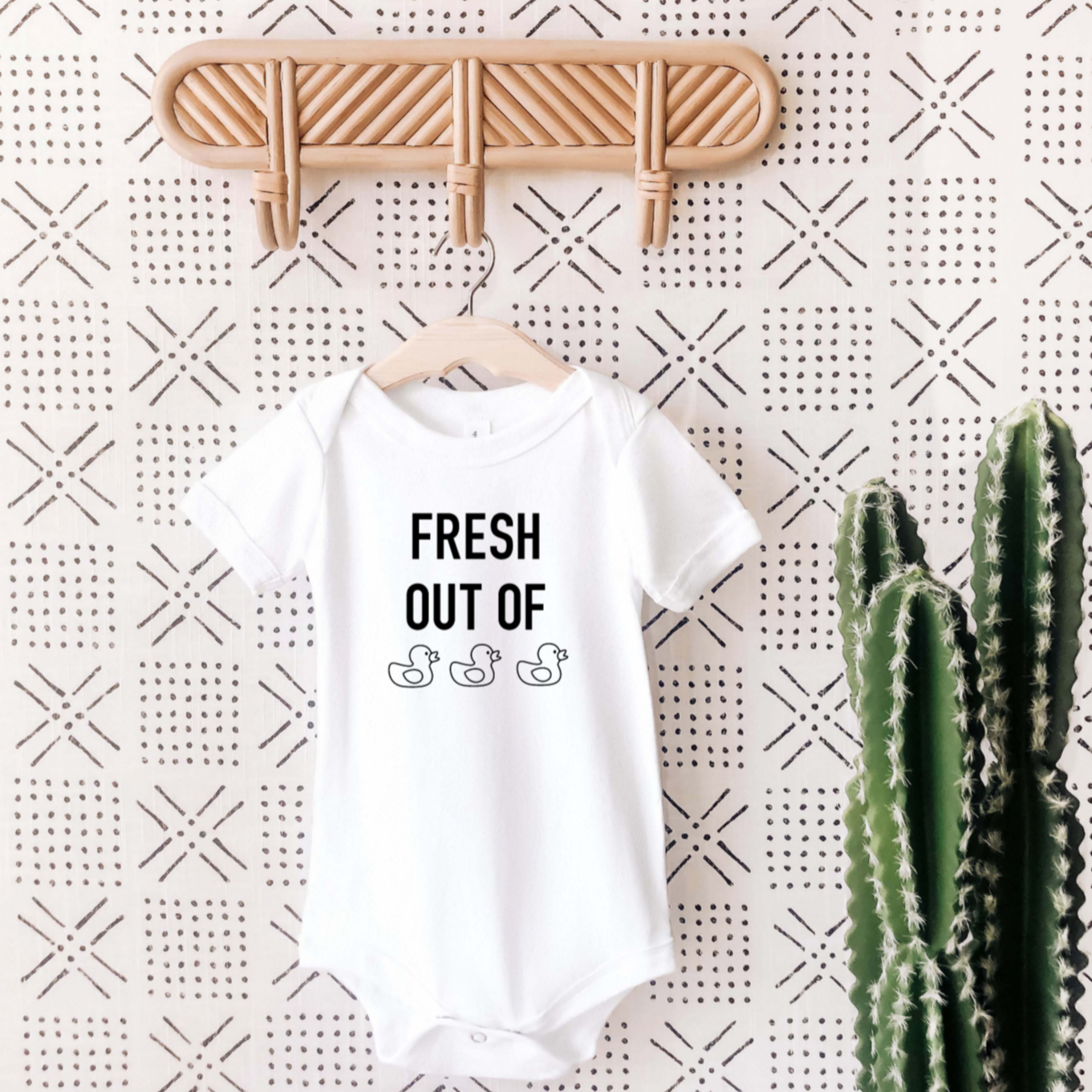 Have a gorgeous fucking day. You're super pretty. Buy some funny holiday gifts and treat yoself while you're at it. I won't tell on you.